WVDAdmin videos on YouTube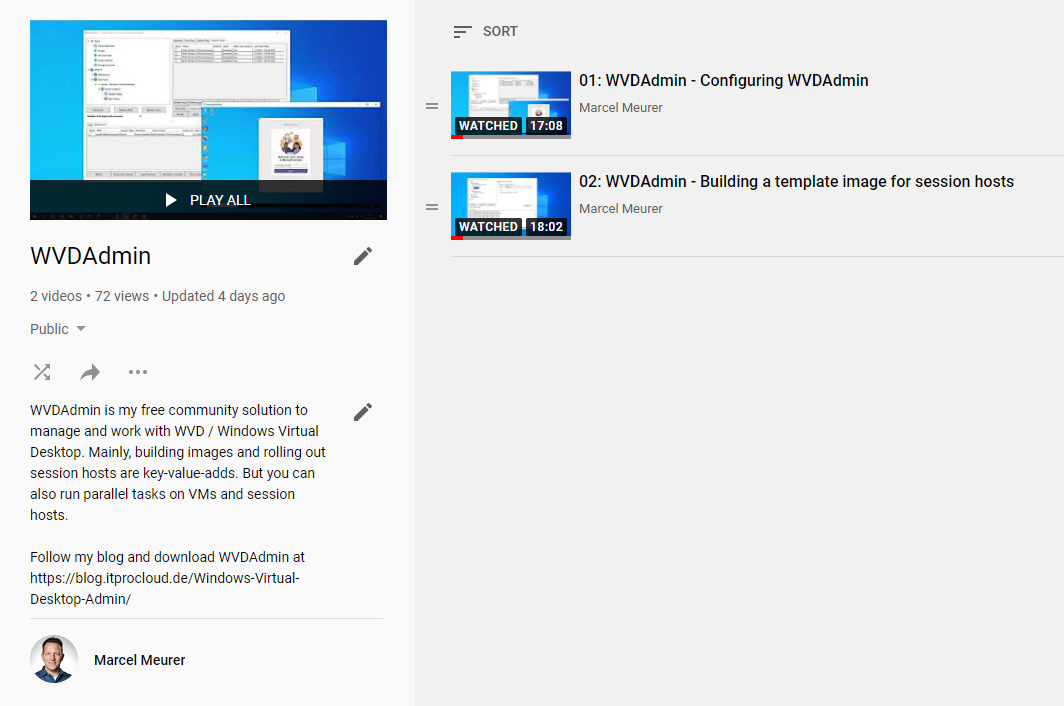 WVDAdmin is my free community solution to manage and work with WVD/AVD / Windows Virtual Desktop. Mainly, building images and rolling out session hosts are key-value-adds. But you can also run parallel tasks on VMs and session hosts.
Learn how to use and some tips & tricks showing my YouTube channel about WVDAdmin - I'm continuously adding more videos to the channel.
01: WVDAdmin - Configuring WVDAdmin
02: WVDAdmin - Building a template image for session hosts
03: WVDAdmin - Rollout multiple session hosts