Updating or cloning a Azure VM with standard security to trusted launch with secure boot and vTPM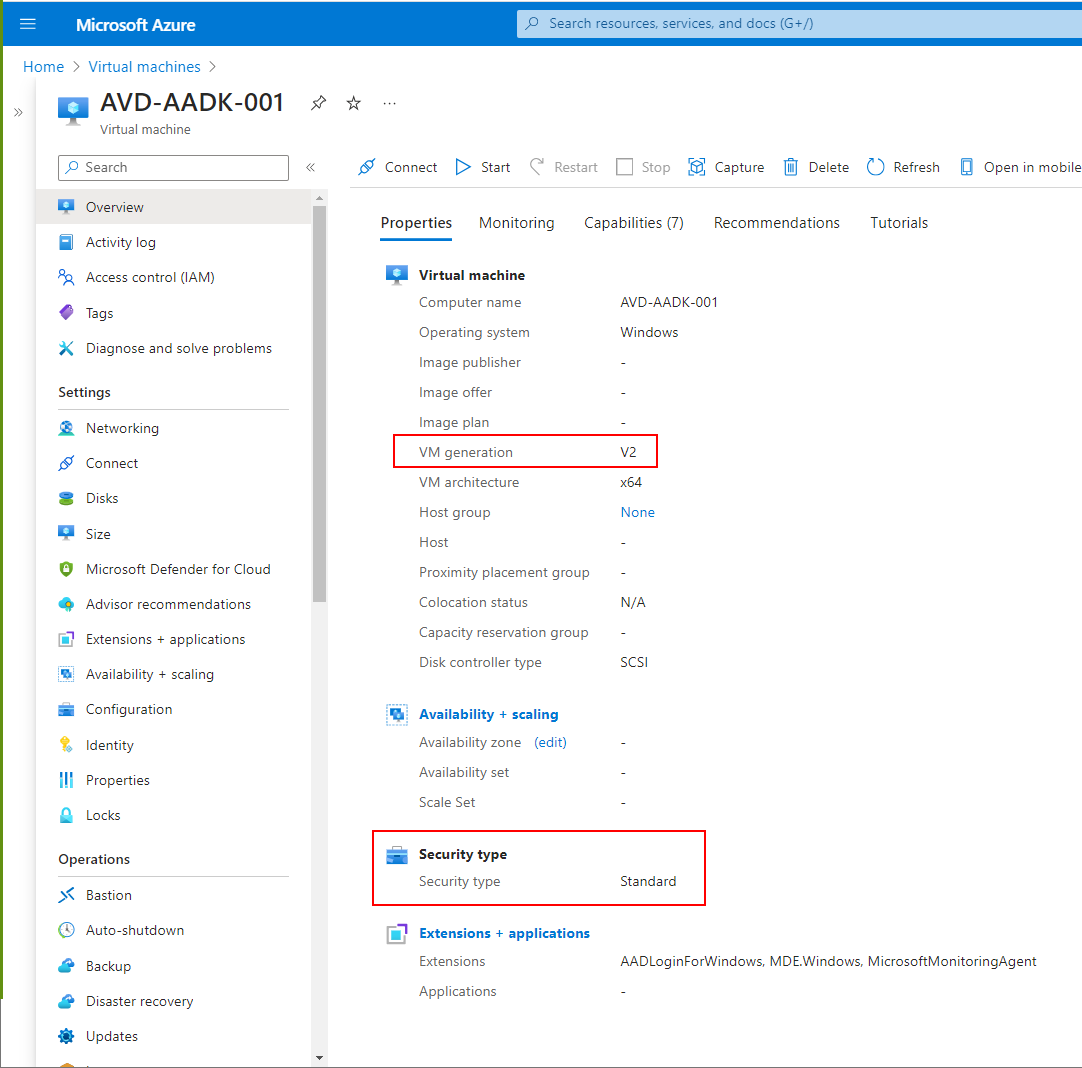 Note: If your source VM is based on the VM generation V1, follow this post to convert your VM: Creating a Windows Azure VM Generation V2 from a V2 VM. Also, follow the link if you want to have an exact copy (and not a clone) of your VM.
If you once installed an Azure VM with the standard of security, you can not convert this VM into a trusted launch-enabled VM with secure boot and vTPM. But that is sometimes necessary, e.g., if you want to upgrade from Windows 10 multi-user to Windows 11 multi-user.
But there is a way to do that. You could capture your existing VM and store the image in a secure boot enabled. Compute Gallery definition in Azure. From this image version, you can create a new VM with a security-type trusted launch.
Prepare an Azure Compute Gallery
Create an Azure Compute Gallery "Conversion_Gallery" in the same resource group of your VM
Add an Image Definition "Secure-VM"

Security Type: Trusted Launch
OS state: Generalized
Tick "Accelerated networking" if this is enabled on your original VM
Fill Publisher, Offer, SKU with some information
Click Review+Create, Create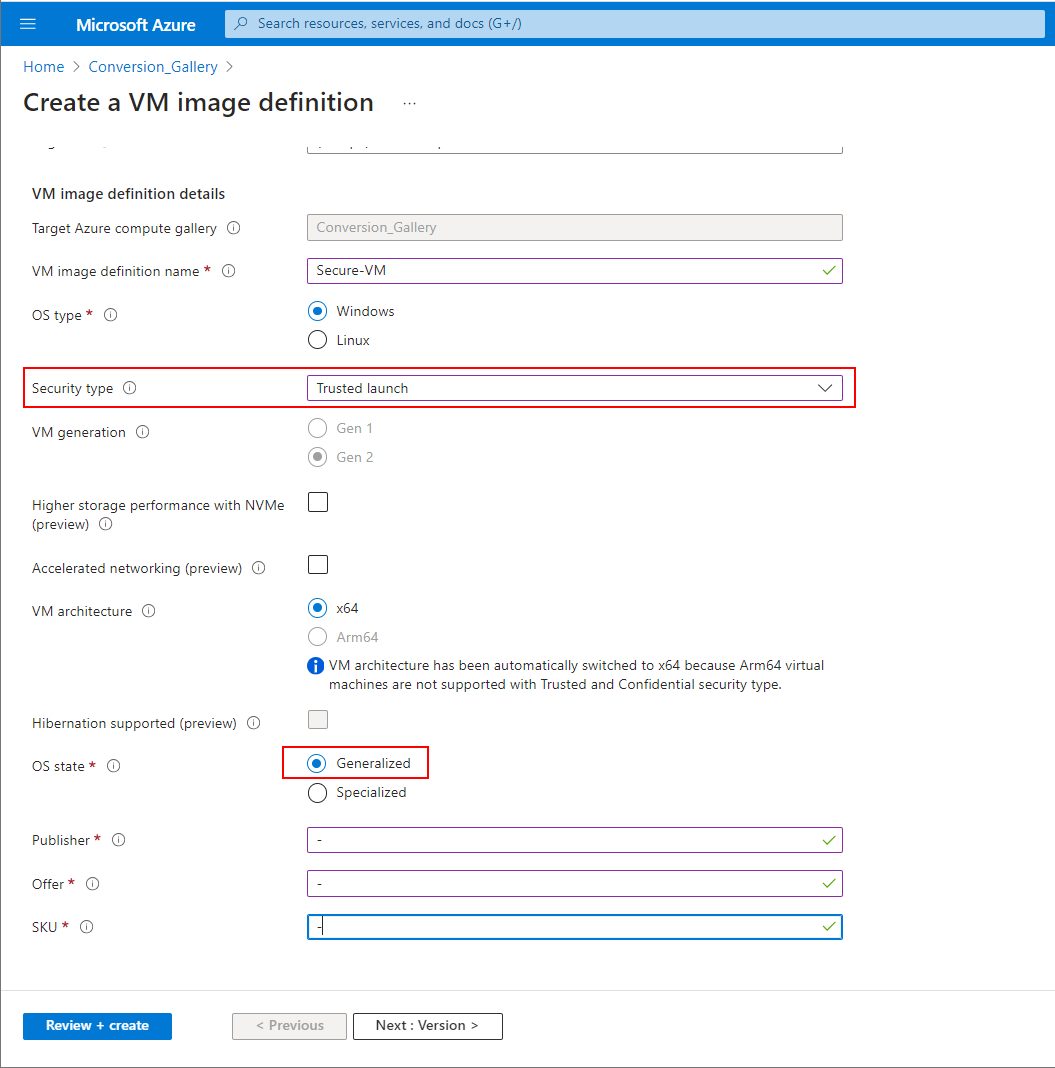 Capturing the original VM
I'm using WVDAdmin to prevent that I must sysprep my original VM. WVDAdmin first makes a clone of the original VM and runs sysprep on the clone. In the end, I have an image in a compute gallery and the untouched original VM.
In WVDAdmin:
Azure -> Virtual Machines -> Resource Group -> Right-click the VM and select "Create a template image"
Enter an image name (no spaces)
Select the resource group of the VM as Target RG
Tick "Use Azure Compute Galleries"
Select your Gallery and Gallery definition
Your region from the list
Hit "Capture"
This will take a while to clone the VM, create an image and upload it to the image gallery.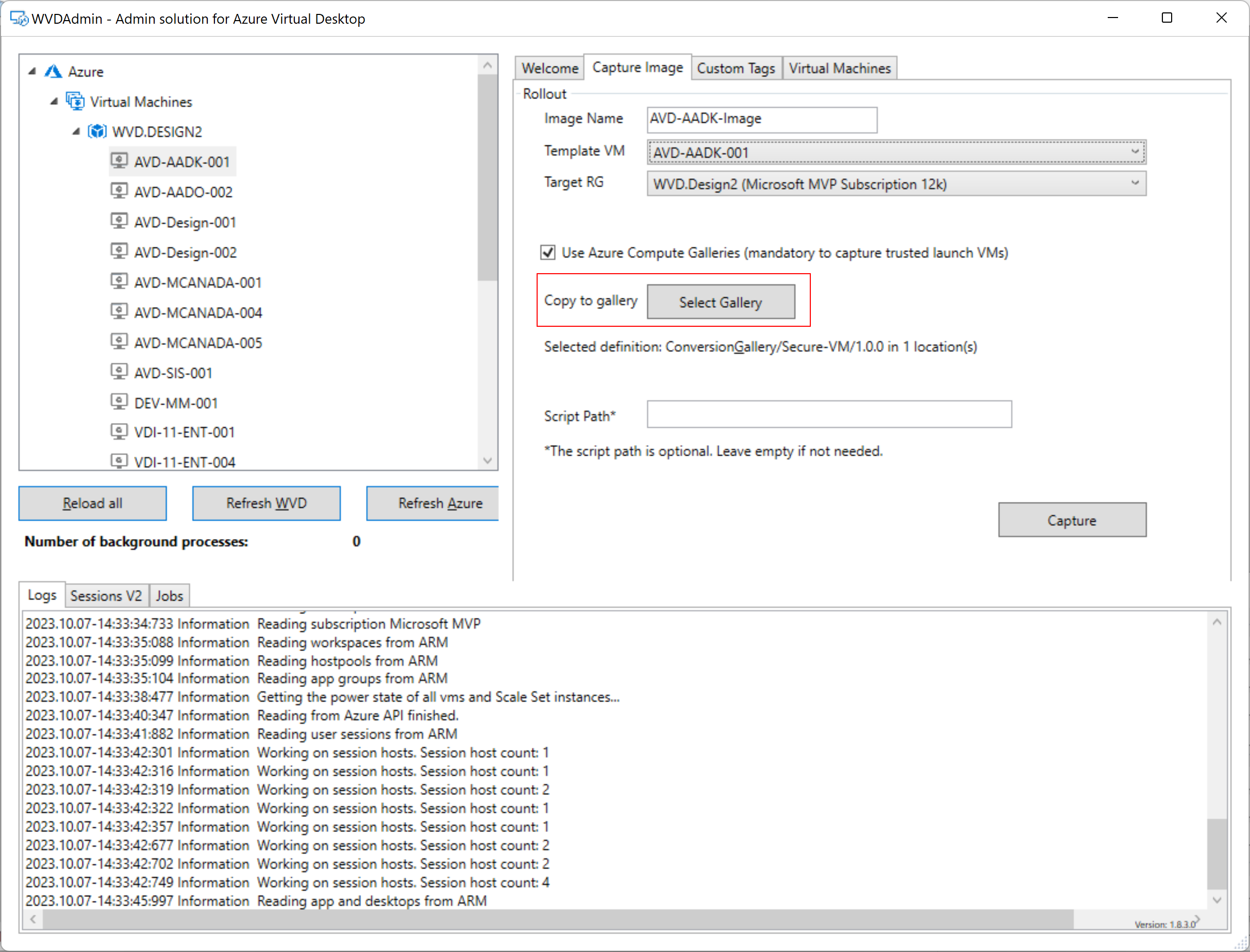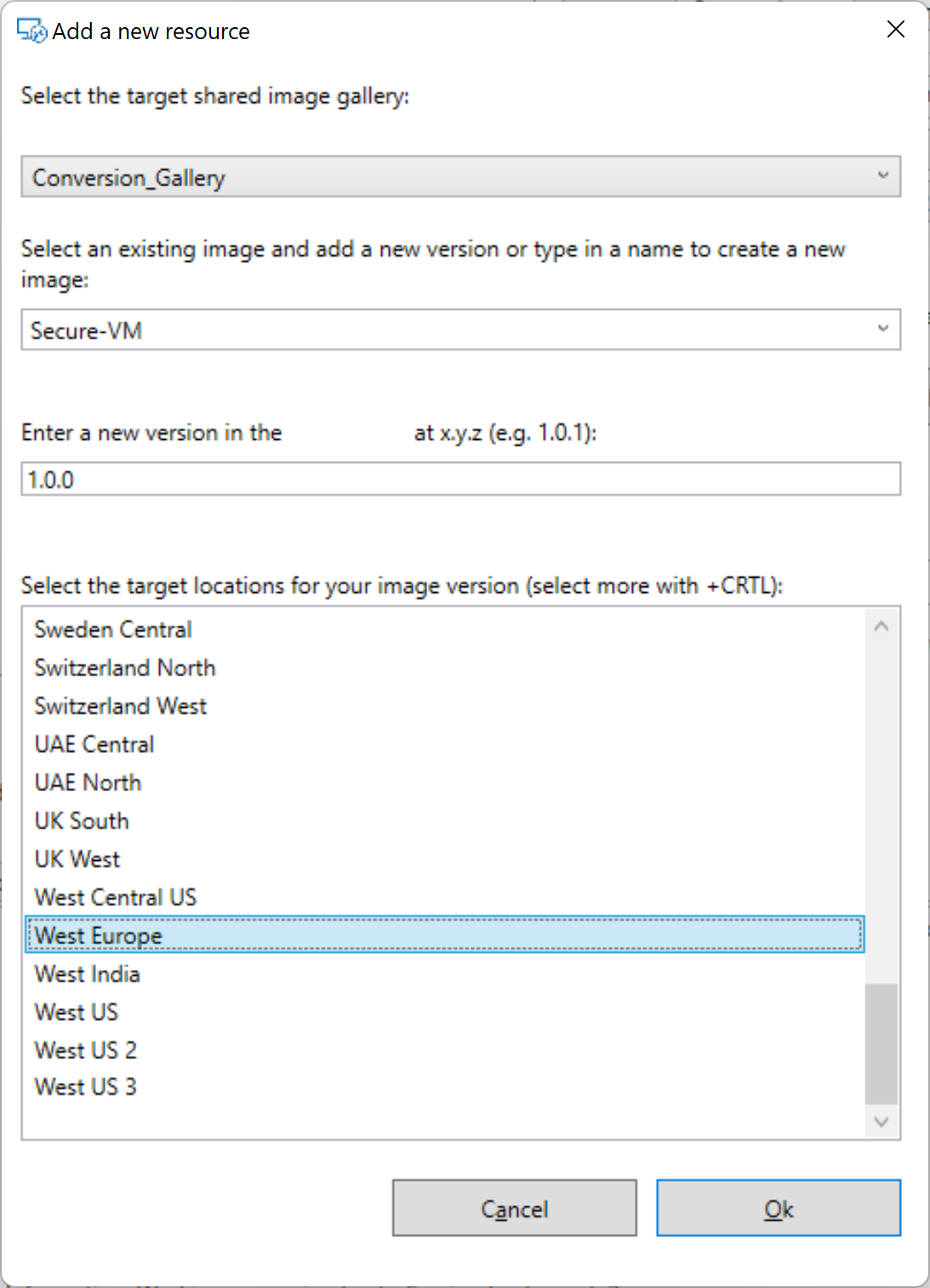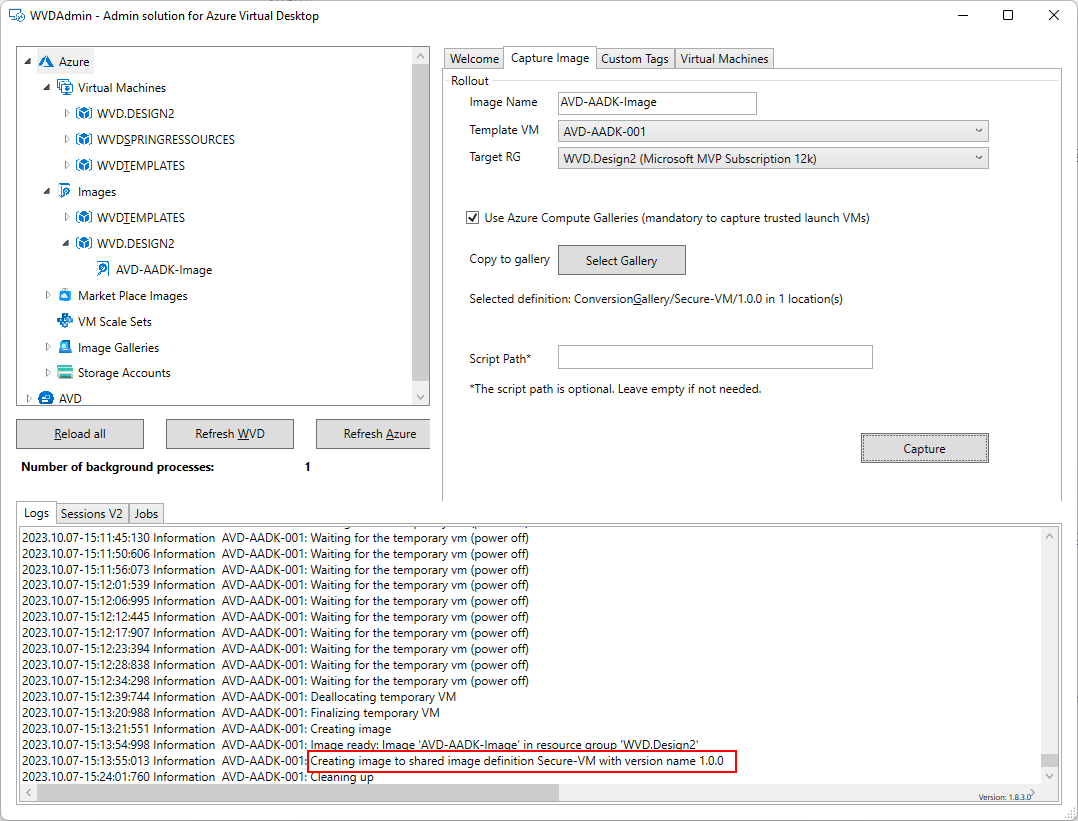 Note: You can delete the also-created custom image (we only need the gallery image)
Deploying a new secure boot-enabled VM from the image
With WVDAdmin or in the Azure Portal, you can create a new VM from that image containing all the applications. Please note that the new VM has a new name and compute identity.
Go to the gallery definition in the Azure Portal and select your uploaded version.
Hit + Create VM
Fill out all parameters and ensure that you select the security type "Trusted Launch"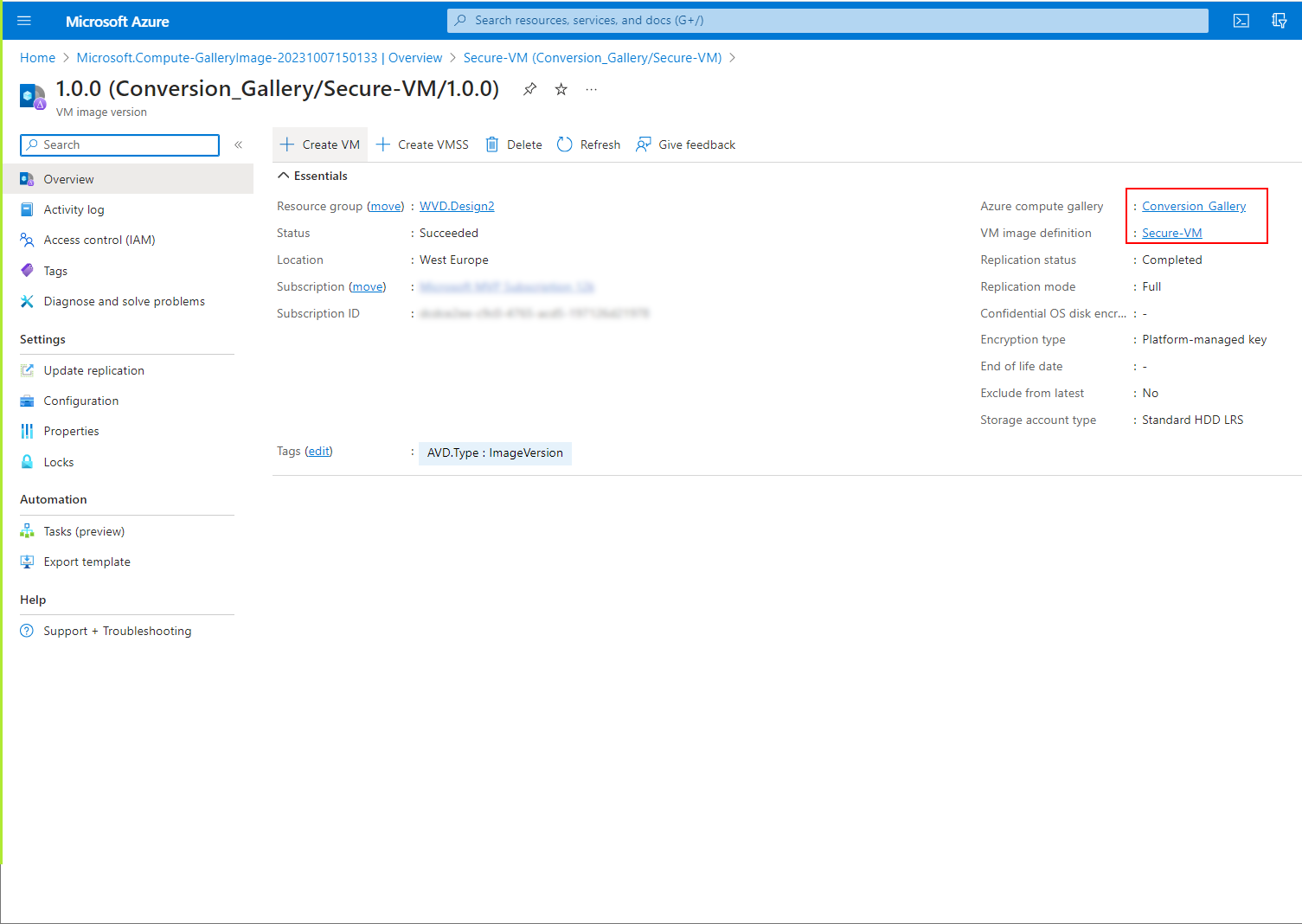 After the deployment, you have a new trusted launch-enabled VM based on your - still existing - original VM.