Hydra is publicly available and listed on the Azure Marketplace
I'm pleased that my project Hydra is now listed in the Azure Marketplace as a deployable solution into the customers' subscription - which is essential to make sure that no personal data cross the customers' boundaries.
In short: Hydra is the solution to manage Azure Virtual Desktop for one or more tenants. Hydra's web platform allows administrators to deploy new session hosts, configure an auto-adapt scaling, maintain session hosts and pools automatically, and much more.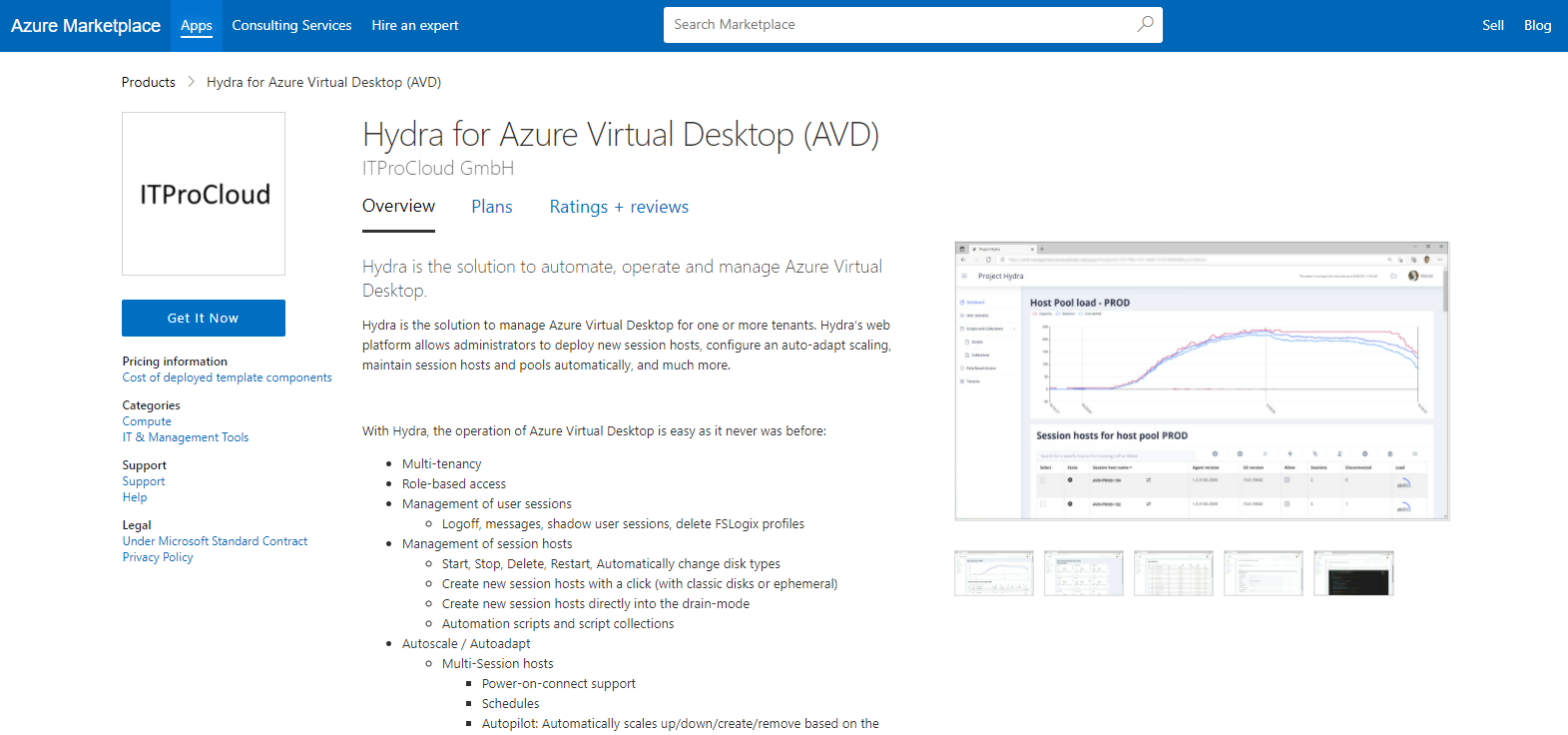 Start it right now - it's entirely free for environments having up to six-session hosts per pool. And even the commercial licensing is very favorable.