WVDAdmin supports AAD only deployments for AVD / WVD - AAD: Azure AD
One of the announcements of the Microsoft Inspire 2021 was the option to join session hosts #AAD only. I'm happy to have the implementation also ready in #WVDAdmin.
There are some prerequisites for AAD joined session hosts:
Host pool in a validation environment
RDP settings contains targetisaadjoined:i:1
User must have RBAC with role Virtual Machine User Login or Virtual Machine Administrator Login to the VM or resource group
Client device must be AAD joined (or use the web interface)
Even FSLogix cannot be used.
Check the full description here: https://docs.microsoft.com/en-us/azure/virtual-desktop/deploy-azure-ad-joined-vm
To rollout a session host AAD only tick "AAD only" in the rollout tab. OU, domain user and password are not needed.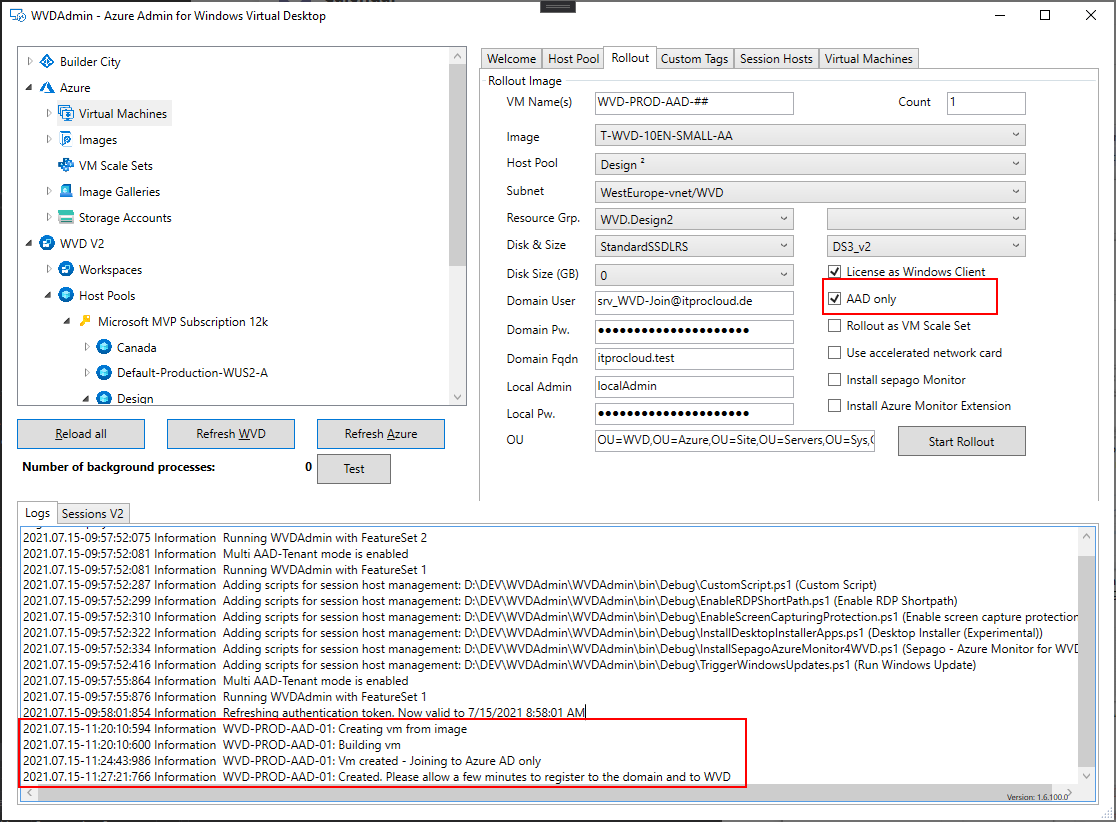 An AAD-only session host shows up with the host name in the session host list - the domain suffix is missing. You can also check Azure AD to verify the connection to the AAD domain.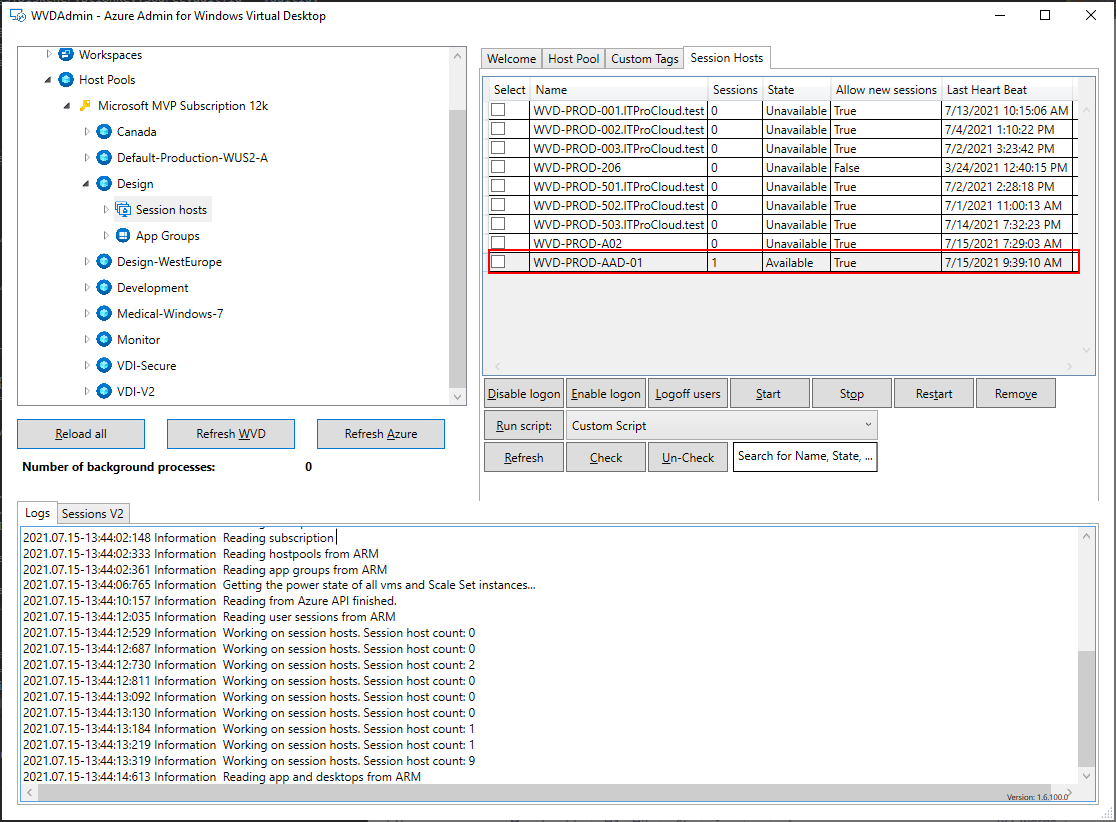 WVDAdmin: https://blog.itprocloud.de/Windows-Virtual-Desktop-Admin/
What's about #Hydra? Hydra auto-scales and manages even AAD only joined session host. Early next week, you can deploy AAD only hosts even with #Hydra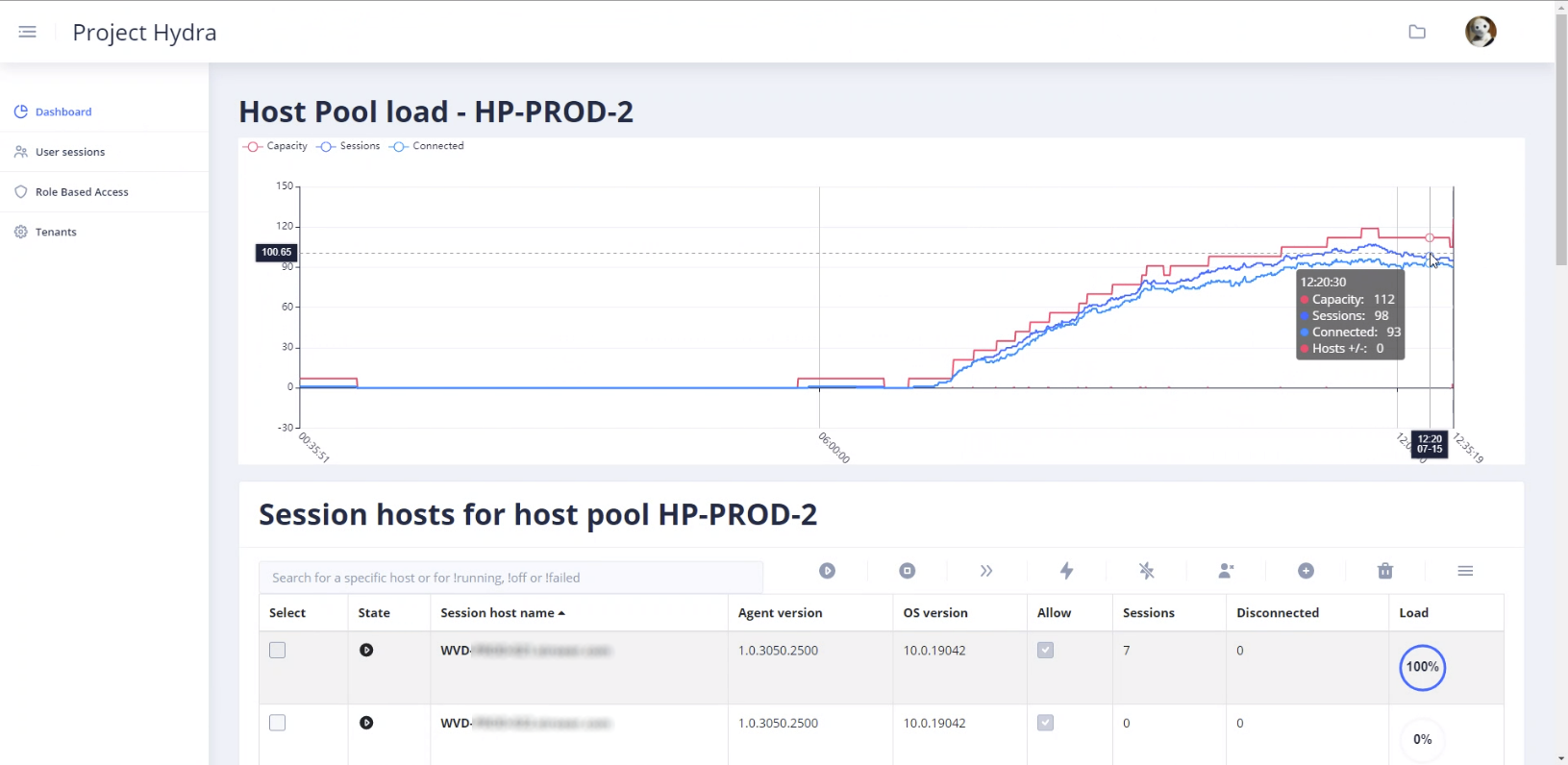 More about my project "Hydra": https://github.com/marcelmeurer/wvd-hydra